1/48th Showcase

This is my 1950's lady doll in a beautifully detailed
1/48th kitchen setting made by Judy Kingsley in Canada.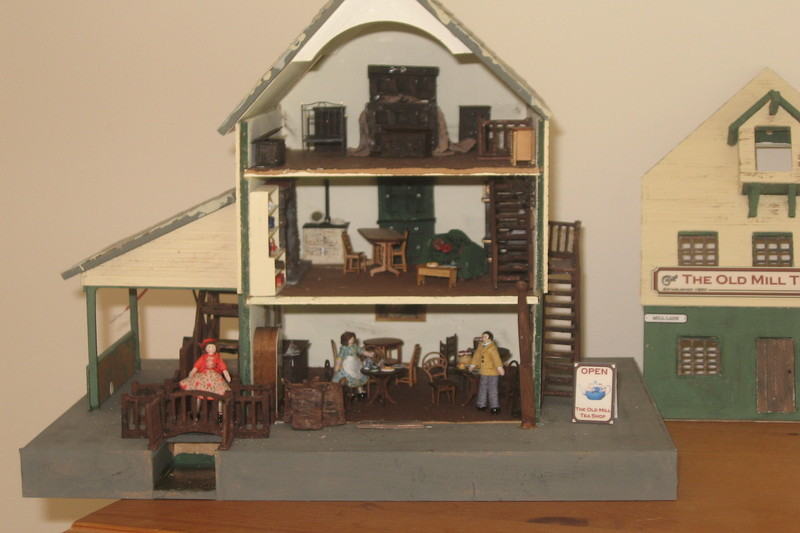 Mavis of the Littlehampton Dollshouse Club has made the 1/48th 'Old Mill Teashop' a perfect setting for some more of my 1950's dolls. Some of the furniture has been made by Mavis herself and there are tables set with crockery and food.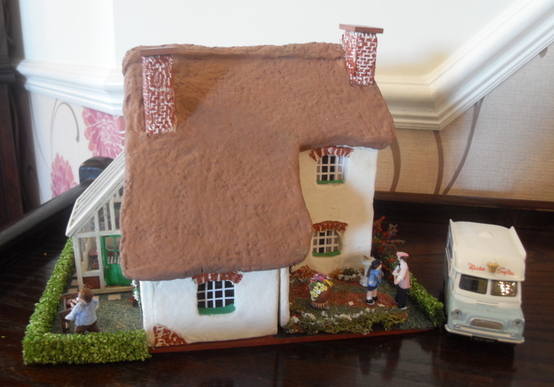 Jen Floyd asked me to make an Ice Cream man. The little Girl Guide is buying an ice cream outside a dear little cottage Jen has made in 1/48th scale.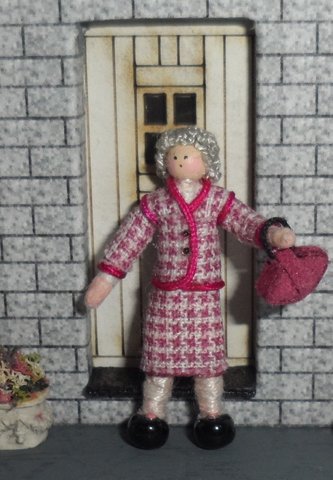 Don Wright and his wife Linda, from Kent, ordered a 'Granny' to occupy the very smart town house below which Don built from a kit by Petite Properties. The house is to be a Christmas present for a lady who has recently been in hospital.